February 17, 2018 06:36 PM Posted by juliannadouglas
This month, for my second giveaway, I'm offering a lovely hardcover, spiral-bound journal. It features inspirational quotes either at the top or bottom of each lined page, along with more motivational phrases all over the front and back covers. Great for jotting down your thoughts or doing creative writing. In addition, each winner may also choose an eBook copy of any one of my books: His Heart's Desire, Heart of the Season or Butterfly Serenade.

Use the Rafflecopter widget below to enter for your chance to win. Good luck!

Note: Apologies to my international readers, but due to the high cost of shipping overseas, this giveaway will be open to US entrants only.
Categories: Giveaways
Tags: Butterfly Serenade, Heart of the Season, His Heart's Desire
---
February 17, 2018 06:27 PM Posted by juliannadouglas
I had a number of five-star reads in January, but the one that stood out the most was the latest release from one of my all-time favorite authors, whose books I've shared again and again. In this particular book, we get not one but two love stories complete with two very sweet and passionate HEAs. One features two relatively new characters, who we've only known for a couple of books, while the second pairs a character who's been around a while in this world with someone who is brand new. I ended up loving both couples and thought they were amazing together, and I hope you do, too.
Categories: Book of the Month, Giveaways
Tags: J. R. Ward
---
January 24, 2018 12:24 PM Posted by juliannadouglas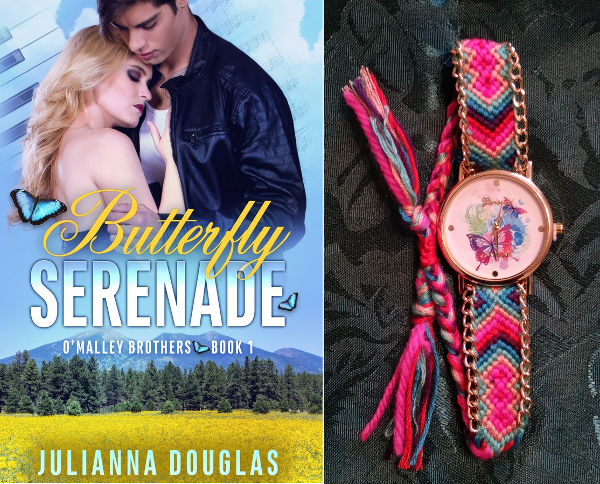 Tags: Butterfly Serenade
---
January 17, 2018 04:14 PM Posted by juliannadouglas
Warning: Language

As writers, I think we often borrow inspiration from various creative sources, such as other books, television shows, movies, photographs, works of art, etc. In the case of Butterfly Serenade, the thing that created the initial spark for the story was my reading of Debra Anastasia's Poughkeepsie. In her book, there is a scene in which one of the female leads strips naked and dances seductively and with abandon for her hero. However, he doesn't make love to her in that particular moment, and instead, helps her get dressed afterward. It was a sweet scene that stuck with me and gradually began to take on a different, and somewhat darker, form in my mind's eye.
Categories: The Story Behind the Story, Writing
Tags: Butterfly Serenade
---
January 17, 2018 03:36 PM Posted by juliannadouglas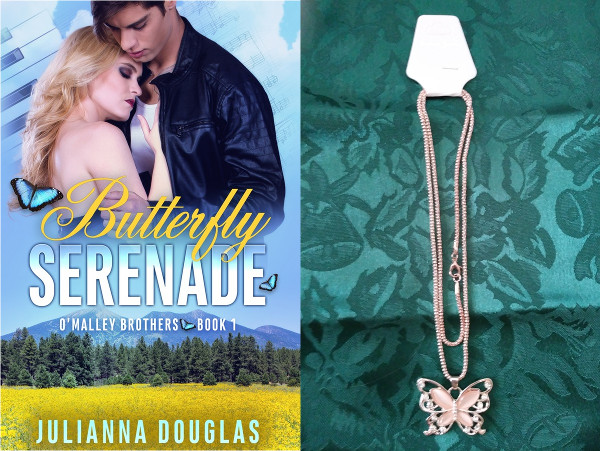 Tags: Butterfly Serenade
---
January 15, 2018 04:22 PM Posted by juliannadouglas
Long before becoming a writer I was an avid reader, and in 2008, I decided to start reviewing books, as well. That's when I founded my review website, The Hope Chest Reviews. Since becoming a published author, I haven't stopped writing reviews of the books I read for pleasure, in part because I'm now more aware than ever just how important reviews can be to a author in helping readers discover them. That's why I stubbornly insist upon keeping this up indefinitely, despite the extra time it takes.

Ever since I started my review site, I've followed the annual tradition of posting my Best of the Year list to highlight all the very best books I read the previous year. Once again, I have an eclectic group of books from a wide variety of genres.
Categories: Giveaways
Tags: Best of the Year, J. R. Ward, Jessica Bird, Lisa Kleypas
---
January 13, 2018 03:34 PM Posted by juliannadouglas
I only had one five-star read in December. It was an older romance and something of a hidden gem of the genre. It was my first Amish romance, but it isn't your typical Amish romance. It contains some mild sensuality, mild language, and mature themes such as infidelity and domestic abuse, which may bother some readers of this usually squeaky clean sub-genre. Obviously none of that offended me, because it ended up being a great read that I highly recommend to anyone who wouldn't be.
Jacob had been best friends with Rachel since childhood, and by their teen years, he'd fallen in love with her. But when he was at his most vulnerable point, following the death of his mother, his brother, Simon, made claims that Rachel was in love with Simon and had agreed to marry him. Devastated, Jacob renounced his Amish heritage and went out into the "English" world. He tried a few different things, but nothing seemed to be a good fit. Then he chanced to discover that a brief affair with an "English" woman had resulted in twins whose mother had died in childbirth. Jacob wants to be a good father to his children, but the only way he knows to raise them is the Amish way, so he humbles himself and returns to his former community even though he knows it will be torturous to see Rachel with his brother every day. Knowing his little ones need a mother figure in their lives, he asks Rachel to look after them. Then Jacob discovers that Simon has been abusing her for their entire marriage and takes steps to prevent his brother from ever hurting her again. He also offers his comfort to Rachel which leads to an unintended night of passion and unexpected consequences. Jacob is a total sweetheart, a kind, gentle beta hero who I completely fell in love with. He's a good son, an incredible father, and a tender lover to Rachel. I loved his support for her efforts to publish a newspaper and most of all for his protectiveness toward her. When their affair comes out, he also tries to take full responsibility for what happened and is ready to sacrifice everything to make sure that Rachel and his kids have the future they deserve. I loved Jacob to pieces and he definitely became one of my favorite romance heroes of 2017.
Categories: Book of the Month, Giveaways
Tags: Annette Blair
---
January 13, 2018 02:58 PM Posted by juliannadouglas
As promised in my last newsletter, here's my rather lengthy update on my writing activities in 2017 (or lack thereof :-)). I'm sure you're all eagerly waiting for me to publish a new book, and I swear I'm working on it. In all honesty, I wasn't being a total slacker in the writing department last year. I just had some unexpected things come up, as well as some things that simply didn't go as planned.
As you all know from my Bookaversary celebration this month, I published my third novel, Butterfly Serenade, in January of 2017. Normally, I try to do things at a steady but leisurely pace, because I have an anxiety disorder and my brain has a tendency to revolt if I put too much pressure on it. Although I managed to stay sane, I did push myself pretty hard in the months leading up to the release in order to meet my goal of getting it out by mid-January, which left me a little burned out. Even after that, I had a lot of new release marketing to take care of, so that was what I focused on for the next couple of months.
Tags: The Key to Her Heart
---
January 10, 2018 03:10 PM Posted by juliannadouglas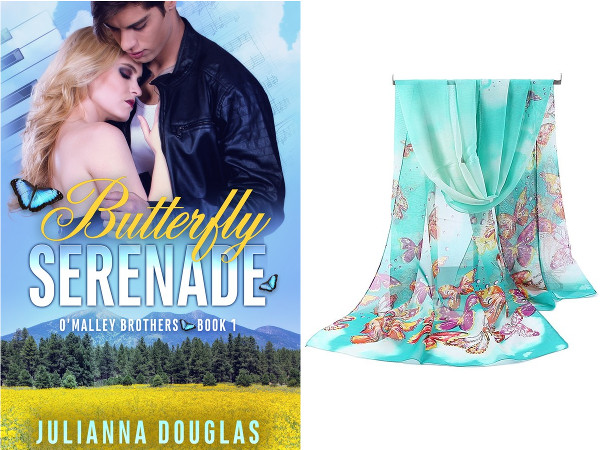 Tags: Butterfly Serenade
---
January 3, 2018 12:31 PM Posted by juliannadouglas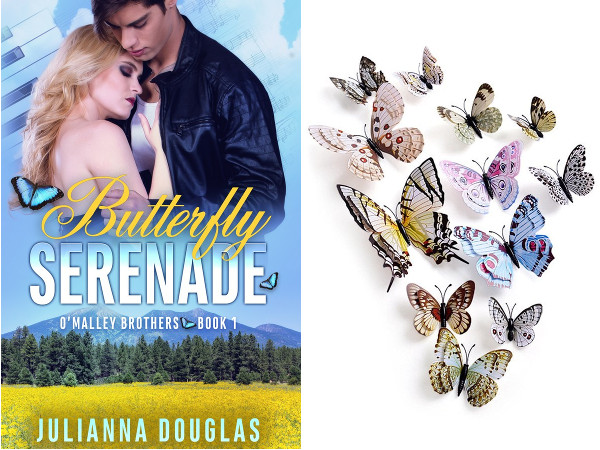 Tags: Butterfly Serenade
---