December 20, 2017 07:02 PM Posted by juliannadouglas
As 2017 comes to a close, I find myself with two extra 2018 wall calendars. So this month I'm offering two additional giveaways for each of them. The first is titled Cowboys: Hot off the Range and features a dozen images of sexy cowboys in their "native environment" from photographer Rob Lang. This 12" x 12" calendar is sure to heat up your new year. In addition, each winner may also choose an eBook copy of any one of my books: His Heart's Desire, Heart of the Season or Butterfly Serenade.
Use the Rafflecopter widget below to enter for your chance to win. Good luck!
Note: Apologies to my international readers, but due to the high cost of shipping overseas (because of its size and weight), this giveaway will be open to US entrants only.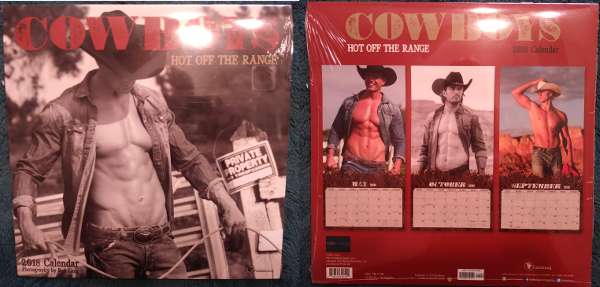 Categories: Giveaways
Tags: Butterfly Serenade, Heart of the Season, His Heart's Desire
---