August 15, 2020 07:17 PM Posted by juliannadouglas
This month for my second giveaway, I'm offering a set of twelve beautiful 3-D butterflies that can be used as either magnets or wall stickers and are sure to brighten any room. In addition, the winner will receive an eBook copy of my book Butterfly Serenade.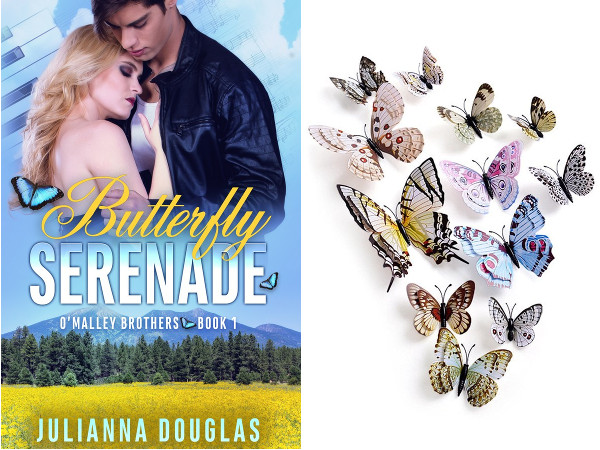 Use the Rafflecopter widget below to enter for your chance to win. Good luck!
International Entrants: You are welcome to enter my contest, but due to the high cost of shipping overseas, if the winner chosen is outside the US, they will receive the eBook prize, along with a $5 Amazon gift card instead of the 3-D butterflies. Please note that the gift card will be issued from Amazon.com (the US site), as I am unable to purchase one on any international Amazon sites. It's my understanding, however, that the card can only be used to purchase items on Amazon.com, and not any other Amazon sites. So please be aware of this limitation before entering.
Categories: Giveaways
Tags: Butterfly Serenade
---