September 16, 2015 06:35 PM Posted by juliannadouglas
At not quite twenty-four years old yet, today's Hump Day Hunk is relatively new to the world of celebrity. From 2006 to 2013, he played a series of smaller roles in television shows and movies. Of note were his uncredited role as the Young Albus Dumbledore in Harry Potter and the Deathly Hallows: Part 1 and the role of protagonist, Jim Hawkins in the 2012 TV movie version of Treasure Island. He didn't really rise to stardom, though, until he was cast as Prince Francis in the hit CW TV series Reign, but unless you're a fan of the show like I am, you may still not have heard of him. His beautiful blue eyes and sandy blonde curly locks give him a gorgeous sexy look. IMHO, he's a talented actor too, who was born for the role of Francis the Prince turned King of France. In fact, I think he's my favorite character on Reign. And of course, this is only the beginning. He still has lots of time to mature as an actor and perhaps even gain super-stardom down the road. Not to mention, if you happen to be reading a YA or NA romance with a blond-haired, blue-eyed hero, he could be perfectly cast as that imaginary book boyfriend. Maybe he'll even inspire me to write one of my own.:-) That's why I'm naming Toby Regbo today's Hump Day Hunk. Enjoy!
Toby Regbo
Toby is seen on the left in this photo as the young Albus Dumbledore along with Jamie Campbell Bower as the young Gellart Grindlewald in Harry Potter and the Deathly Hallows: Part 1.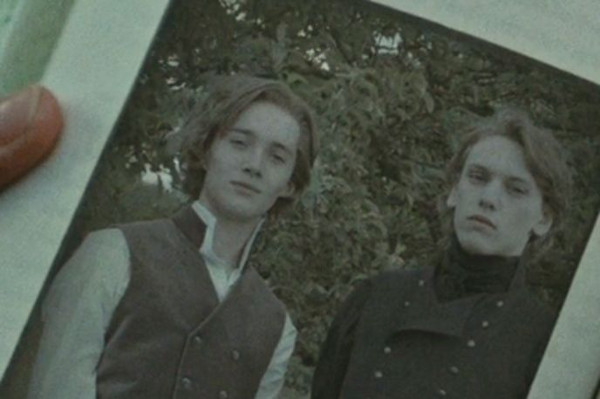 Toby as Jim Hawkins in Treasure Island.
A gorgeous pic of Toby as Frances the Prince turned King of France in Reign.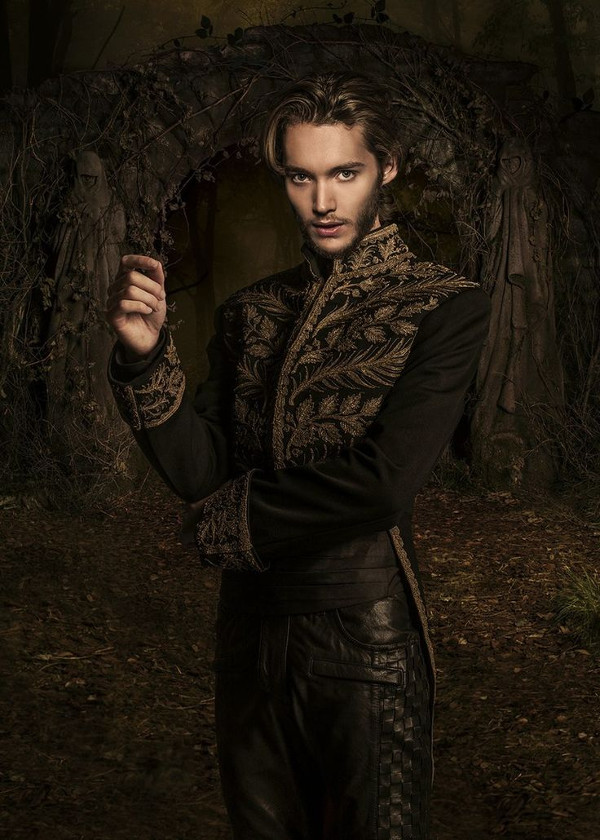 More great pics of Toby as Frances from Reign.
A sweet romantic moment between Toby as Frances and his lovely co-star Adelaide Kane as Mary Queen of Scots.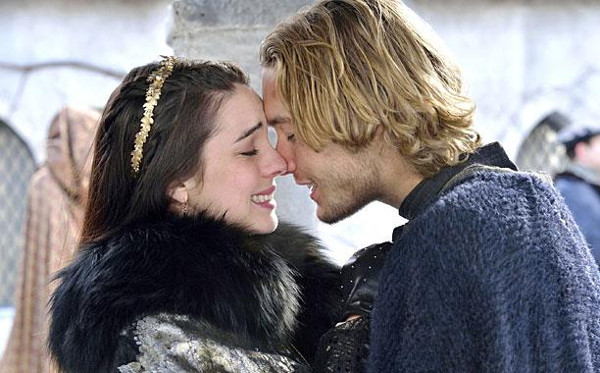 And now I'll leave you with a couple of gorgeous close-ups, one showing those beautiful blue eyes I mentioned and the other a gratuitously sexy shirtless scene from Reign.
Categories: Hump Day Hunks
Tags: Reign, Toby Regbo
---