August 5, 2015 06:27 PM Posted by juliannadouglas
| | |
| --- | --- |
| | I had the privilege of meeting today's Hump Day Hunk at the Romance Novel Convention a little over a month ago, where he was one of the RNCasanovas. If memory serves, he was the first one of the guys with whom I had the opportunity to interact at the Kick-Off Party when he stopped by the table where I was (momentarily) sitting alone, while my friend JossiLynn went to get a drink. When she returned, we both enjoyed conversing with him. The next night at the costume ball, when he saw me in costume, he said he should have dressed as Khal Drogo to match me, and I think he would have been great in that role. He's a bubbly, outgoing charmer, who seems like he's always up for almost anything. He has a smile and the type of personality that lights up a room, and he's very good at improvisation. |
In addition to modeling, he has worked as a singer, dancer (including Chippendale's), actor, stuntman, emcee/host, and voice-over artist. It's too bad that voices can't translate to text, because he definitely has one of those memorable voices that is perfect for hosting and voice work. (You can check out some of his videos at his website if you want to hear for yourself). He strikes me as a very zen and all-around fun guy. That's why I'm naming Paul Gunn this week's Hump Day Hunk. Paul graciously agreed to an interview with me, so I hope you enjoy!
For me, beauty is more than skin deep, so I'm the kind of girl who likes to know something about the man behind the handsome face and fit body. Let's start with you giving me five to ten words that best describe your personality.

A. Big-Kid

B. Deep

C. Forgiving

D. Inspirational

E. Old-soul

F. Open-minded

G. Light-hearted

H. Faithful

I. Private

J. Xenocentric
What was your favorite part of being at RNCon?
Learning more about women in general; which traits they found attractive in men, life, how difficult it is to be a woman, peer pressure, mistakes in past relationships, just getting an overall view of what life is like to be a female and what they want. I had a great chance to listen and learn!
If you could trade places with a romance novel hero for a day, what kind of character would you like to play? (e.g. vampire, werewolf, Regency gentleman, cowboy, Special Ops/Military, etc. - Just give your imagination free rein.:-))
I think I would be some sort of deity; either a Demi-god, demon or angel that can choose to give up their immortality to be with the one they truly loved.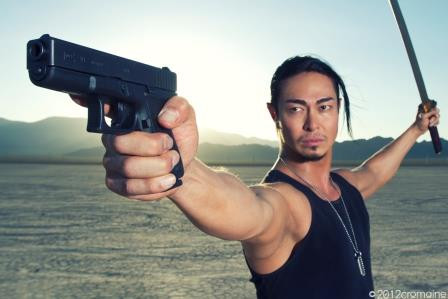 If you were to write the "perfect" romance heroine, what would she be like?
My perfect romance heroine would be a very smart, very awake (present and aware, when we speak, someone who listens with the intent to understand and gives full attention.) loves nature, loves animals, a beautiful Tom-boy, has values and manners, appreciates art, music, dance, theater, gymnastics, very patient, not judgmental, and unconditionally loving.
What is your idea of the perfect romantic evening?

I have traveled a lot in my life, and, I'd like to show someone special a small night of travel: my most romantic evening would be to involve all the senses in an orgy of stimulation: first,using our ears, we would listen to an opera in Florence, depart in a helicopter flight where we involve the eyes in seeing the Mediterranean coastline at night, land in Monaco, board a small yacht where we use our sense of taste and have a breathtaking dinner on deck. For our sense of smell, we breathe in the fresh, clean ocean air while waves lap the side of our vessel. Finally, we then use our last sense, our sense of touch and make love under the moonlight in the middle of the Mediterranean!
Tell my readers a little bit about how you got started in modeling. Is it something you always dreamed of doing or did something happen to inspire you to give it a try?
Actually, it was a fluke! I was a singer/dancer and had an agent who sent me to auditions when they needed an Asian guy. I just happen to be tall for an Asian dude, so I kept getting hired. (Not a lot of Asian guy models in Texas, where I grew up; so, not much competition for me.)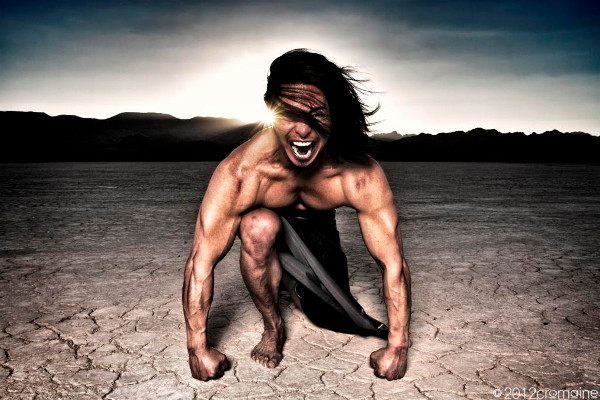 Is there one of your photo shoots that stands out as having been particularly fun or memorable in some way and why?
I wish I had something funny or exciting with exotic animals, difficult children, high altitudes or cold/wet/windy weather that I could talk about. I've had many weird experiences performing onstage and shooting film, but, my modeling experiences have not been too crazy. A memorable photo shoot for me happened when I shot my most favorite photo at a dry lake bed just outside Las Vegas: Sometimes photo shoots can last for a long time, because the photographer wants to get many good shots to select from; I shot with a good friend named Chris Romaine, he took about 25 shots and said he got it. (About 10-15 minutes) I was quiet for a few seconds and I asked him if he was positive; and, sure enough, he had the exact photo that he was looking for! We spent more time getting there than actually shooting, but, the shot we took that day is my most favorite shot at the moment.
If you didn't have to concern yourself with mundane day to day stuff like earning a living and could do anything at all, what would you be doing?
I actually enjoy working, but, if I didn't have to, I would want to travel. I've been to the Pyramids of Egypt and The Great Wall of China. I'd want to see Machu Picchu, the Taj Mahal, Stonehenge and the lost City of Petra.
If you could travel anywhere in the world, where would it be and why?
I guess I answered it in the last question. 😜
When you aren't working, what are your favorite hobbies or pastimes?
I enjoy riding my motorcycle; we have year round riding and lots of nice scenic areas in Las Vegas. I also enjoy reading; I mainly read non-fiction books. I love learning new things!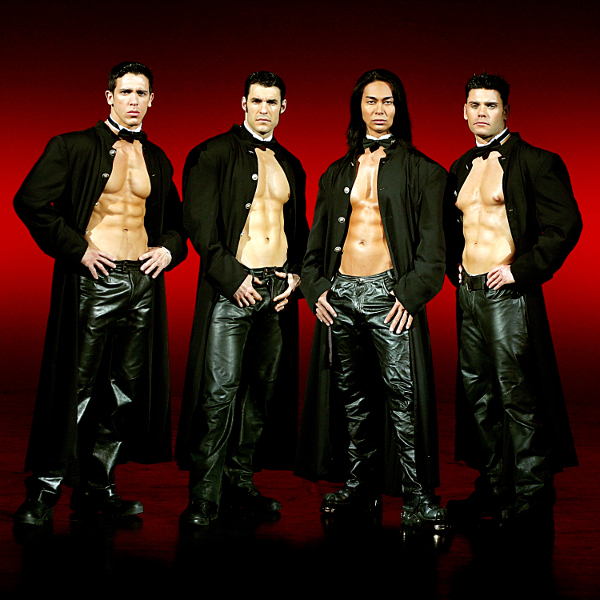 This question is inspired by The Players Club, a favorite romance series of mine: If you knew you had only one month to live and had virtually unlimited resources, what three things would you want to do?
A. Pay the Russian government to take me to their space station as a space tourist.
B. Go to all those places I listed in question 8.
C. Leave the rest of my unlimited resources to build water systems for the poorest parts of the world, so, they can have clean drinking water, schools to educate people and fund local businesses, so, they can have jobs to give to people! 😀
Since books are my favorite things in the world, I can never end an interview without asking: What is your favorite book and why?

The Power of Now- Eckhart Tolle. This book came to me at a good time in my life. Also, I was ready to hear it's message. I've carried some negative past memories and pain with me from childhood and it changed my life. I was a much better person after reading it and continue to be each day since.

Thank you so much for taking the time to do this interview. It's been a delight having you. Good luck with all your future endeavors. I wish you all the best!:-)

Connect with Paul via Social Media
Categories: Hump Day Hunks, Interviews
---