August 12, 2015 03:40 PM Posted by juliannadouglas
| | |
| --- | --- |
| | As with my previous two nominees for this title, I had the privilege of meeting today's Hump Day Hunk at the Romance Novel Convention at the end of July, where he was one of the RNCasanovas. I actually didn't officially meet him until Day 4 of the conference. Even then, we were both so busy, we only got the chance to interact briefly a couple of times. Somehow, at the earlier events, he always seemed to be on the opposite side of the room from where I was, so I didn't get to know him quite as well as some of the other guys. However, I did hear a number of comments from other ladies in attendance, and I can say that he was a fan favorite with many of them.:-) He only moved to the U. S. about six months ago to pursue his modeling career, and he also works as a personal trainer. He's originally from Cyprus, so he has that Greek Adonis look going on. |
At the photo shoot on Sunday, though, he looked equally comfortable in the roles of cowboy and cop, so I would say he's pretty versatile and could easily take on the guise of your favorite romance novel hero.:-) So without further ado, let me introduce this week's Hump Day Hunk, Orestis Papapetrou. Orestis graciously agreed to an interview with me, so I hope you enjoy!
For me, beauty is more than skin deep, so I'm the kind of girl who likes to know something about the man behind the handsome face and fit body. Let's start with you giving me five to ten words that best describe your personality.
Friendly, Confident, Humble, Helpful, Kind, Loving, Grounded, Generous, Responsible, Protective.
What was your favorite part of being at RNCon?
The opportunity to meet all those authors, chat with them, and eventually represent their book covers.
If you could trade places with a romance novel hero for a day, what kind of character would you like to play? (e.g. vampire, werewolf, Regency gentleman, cowboy, Special Ops/Military, etc. - Just give your imagination free rein.:-))

Hm…. Since I'm coming from a Greek background, Hercules will be one of my hero selections. To save the world from this mess that we are into by finding the true hero within himself, bringing happiness and freedom to the good people of the world.

If you were to write the "perfect" romance heroine, what would she be like?

Wow… That's an unexpected question. I guess a perfect heroine will be showing up at some point in my life where I feel lonely and nothing in my life is working anymore.
That could be probably anywhere, walking down the road and come straight at me, or working at a ranch and we meet there. I guess we all do have that, at some point in our life don't we, until the hero/heroine shows up.
What is your idea of the perfect romantic evening?
We are in the countryside riding horses, me and my girl, then we stop at a bench near a beautiful lake, surrounded by trees more like SC state, enjoying dinner followed by sitting next to a fire and chatting. That's a great picture right there.
Tell my readers a little bit about how you got started in modeling. Is it something you always dreamed of doing or did something happen to inspire you to give it a try?
At first I started as a personal trainer, and I wanted my knowledge and experience to reflect in pictures. I did have an inspiration, yeah, which he changed my life basically, Greg Plitt is his name. So I started doing shoots for personal growth and since then I get attention from different clients across the globe. Now I'm working to get on book covers which will be an honor, magazines covers as well.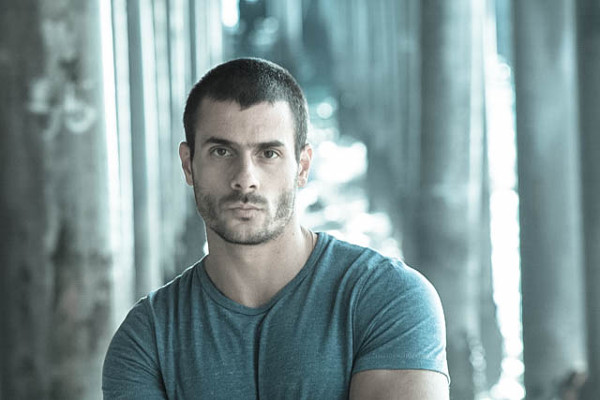 Is there one of your photo shoots that stands out as having been particularly fun or memorable in some way and why?
I can possibly say the Casanova shoot at RNC in Vegas. It was the most memorable one. The trip from LA, the authors, the books, different kind of photo shoot brought me this feeling that it was a great experience.
If you didn't have to concern yourself with mundane day to day stuff like earning a living and could do anything at all, what would you be doing?
I will still be doing the same thing and even taking myself to the next level. I don't do things for money or to pay bills. I love the process.
If you could travel anywhere in the world, where would it be and why?
I don't have a particular place in my head to he honest. I would prefer to travel everywhere in the world and experience life, cultures, and grow as a human being from that and learn the history. Every spot on earth has its own uniqueness.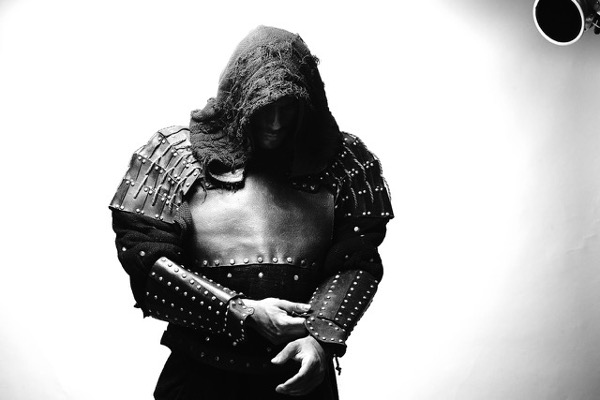 When you aren't working, what are your favorite hobbies or pastimes?
Definitely hitting the beach and mountains. I like to hike and get some dangerous moments in my life. Getting out from the city is my major when I'm not working. Getting the mind into different environments. Wow and em… I cruise around with the car when I have time.
This question is inspired by The Players Club, a favorite romance series of mine: If you knew you had only one month to live and had virtually unlimited resources, what three things would you want to do?
Firstly, I will travel the world with in those 30 days, spend quality time with myself, life adventures, cruising and more.
Secondly, I will build a shelter for every person, take care of every homeless and every person that needs help. There are plenty of resources to help them I believe, to ensure that people will have a happy life.
Lastly, I want to visit space and see how it is, go to a different planet and come back. Pretty uncommon.;)
Since books are my favorite things in the world, I can never end an interview without asking: What is your favorite book and why?
Funny that I wasn't into books until the last year, then I said to myself 'you have to change'. So I read an ebook called "Think and Grow Rich" by Napoleon Hill. I guess that has everything you need to know on how to work on your life, personal development and growth to have your best life ever. Definitely recommended.
Thank you so much for taking the time to do this interview. It's been a delight having you. Good luck with all your future endeavors. I wish you all the best!:-)
Thank you very much as well.
Categories: Hump Day Hunks, Interviews
Tags: Orestis Papapetrou, RNCasanovas, Romance Novel Convention
---