January 7, 2015 06:36 PM Posted by juliannadouglas
I've been a fan of today's Hump Day Hunk since he played Joey Buchanan on One Life to Live. It's been years since I watched that soap, but I seem to recall the character being charming, intrepid, and incorrigible, not unlike his portrayer appears to be in real life. From there, he went on to play a number of different characters, including the evil priest, Caleb, on Buffy the Vampire Slayer. This brought him to the attention of the show's creator, Joss Whedon, who later cast him as the roguish and somewhat tortured space cowboy/ship's captain Malcolm Reynolds on Firefly, a role which he later reprised in the feature film, Serenity, and which earned him a cult fan following among Browncoats (fans of the show). From there, he played a variety of smaller but memorable roles such as Dr. Jim Pomatter in the indie film, Waitress, Dr. Adam Mayfair on Deperate Housewives, and Captain Hammer in Dr. Horrible's Sing-Along Blog. In 2009, he landed the title role of another roguish and charming character, mystery writer Richard Castle on the crime drama, Castle, which is still currently airing new episodes.
Not only does he have legions of geek fans, but he proudly claims geek status himself. He's an avid reader, which as a writer and book geek myself I love to hear. Prior to landing his role on One Life to Live, he was studying to be a teacher (I bet he would have been an awesome one), and now he's used that background to become a co-founder of Kids Need to Read, an organization that is trying to create a reading culture among kids by providing books to schools, libraries and literacy programs. From all reports, he's kind and generous with his fans too, a joy to meet in person. Maybe someday I'll have that honor. I've loved him in everything I've seen him in so far. He's smart. He's funny. He never fails to make me smile. And he "really is ruggedly handsome." What's not to love about this guy? That's why I'm naming Nathan Fillion today's Hump Day Hunk. Enjoy!
Nathan Fillion
As one of my all-time favorite characters, space cowboy and ship's captain, Malcolm Reynolds in Firefly.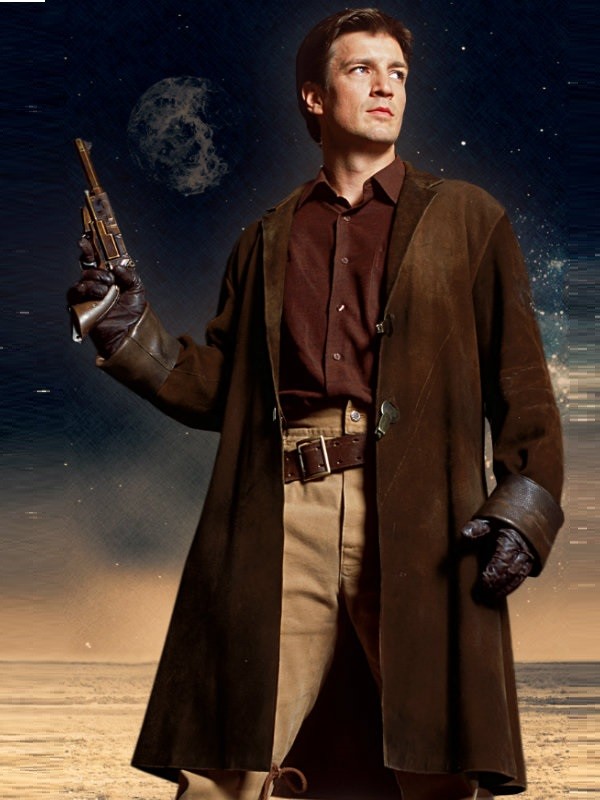 As the charming and roguish mystery writer, Richard Castle in Castle.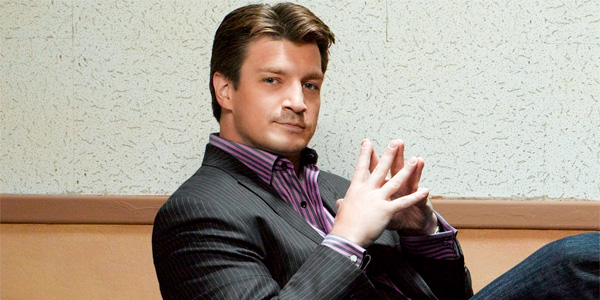 Here's a little Nathan-ception for you. Nathan as Richard Castle dressed as Malcolm Reynolds for Halloween. Loved this scene. It cracked me up and was the thing that convinced the hubs and me to watch Castle.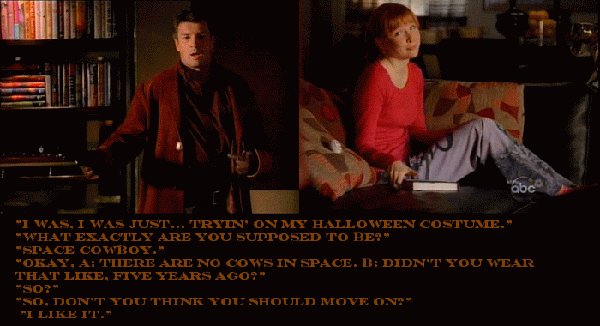 As the not-so-heroic Captain Hammer in Dr. Horrible's Sing-Along Blog. Not only is he a great actor, but he can sing too.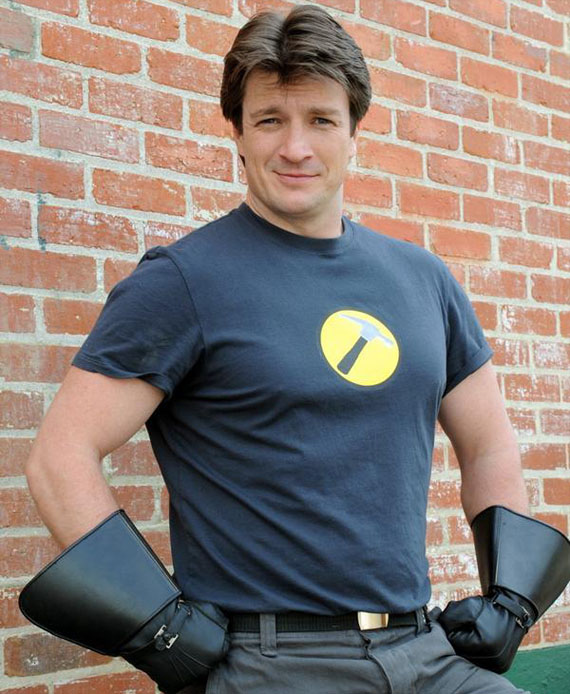 Inspiring quote from Nathan's Kids Need to Read campaign.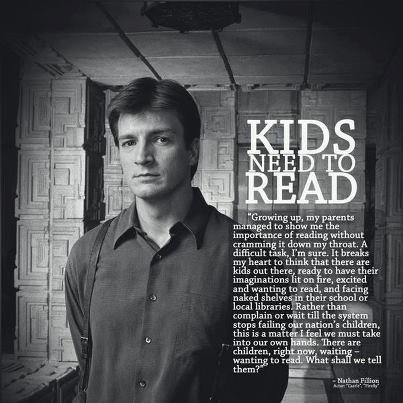 Let's finish off with an aww moment. I received a Hot Guys and Baby Animals calendar for Christmas. No, this picture wasn't in it, but it should have been. How cute!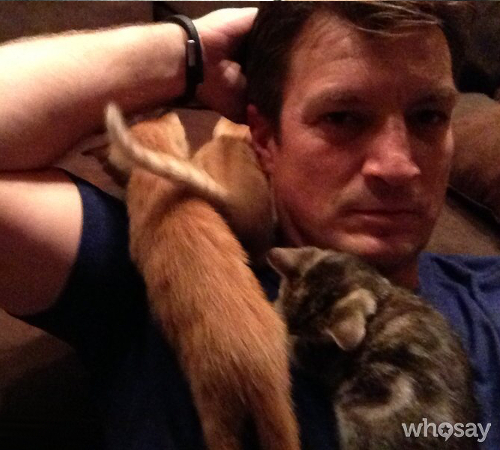 Categories: Hump Day Hunks
Tags: Browncoats, Castle, Firefly, Nathan Fillion
---