June 27, 2014 11:56 AM Posted by juliannadouglas
Today's Friday Funny combines two of my favorite things, cats and hot guys. Umm... is it a cat shifter? Or an unearthy mutant? You decide...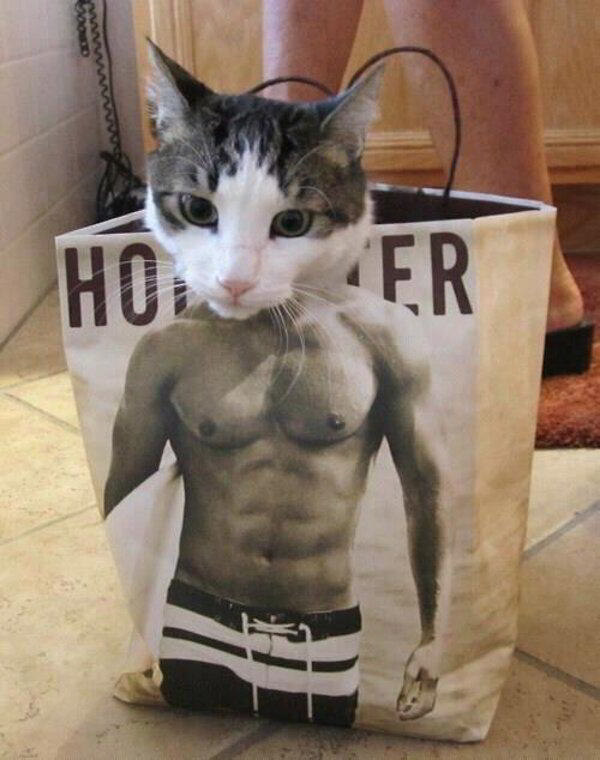 Categories: Friday Funnies
Tags: Cats
---
June 20, 2014 06:36 PM Posted by juliannadouglas
Here's a fun picture to put a smile on your face to start the weekend. Since I talked about my love for Firefly on Tuesday, I couldn't resist making this my first Friday Funny. Gotta love Kaylee Frye, and her adoration of strawberries. This shot comes from "Shindig" my all-time favorite Firefly episode. Apologies to my non-Browncoat readers if you don't get it, but like I said before, what are you waiting for? Give it a try.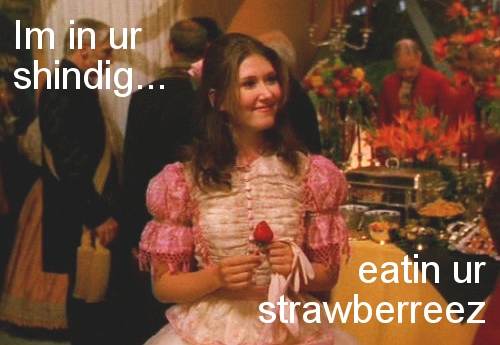 Categories: Friday Funnies
Tags: Firefly, Kaylee Frye
---