April 18, 2021 03:20 PM Posted by juliannadouglas
I read a number of books and short stories during the month of March, but aside from a couple of the short stories, none of the books I read made it to the five-star mark. Since I'm committed to only giving away the books I felt were the absolute best, I've decided to not to have a Book of the Month giveaway this month. Instead I'm going to offer a $15 gift card to my Etsy shop, Hope Chest Boutique AZ. You could use it to get a free signed print copy of one of my books or you could apply it to your purchase of anything else in the store that you like and get some free or inexpensive merch.
Use the Rafflecopter widget below to enter for your chance to win. Good luck!
International entrants are welcome. However please be aware that overseas shipping costs will apply to all merchandise purchased from my shop.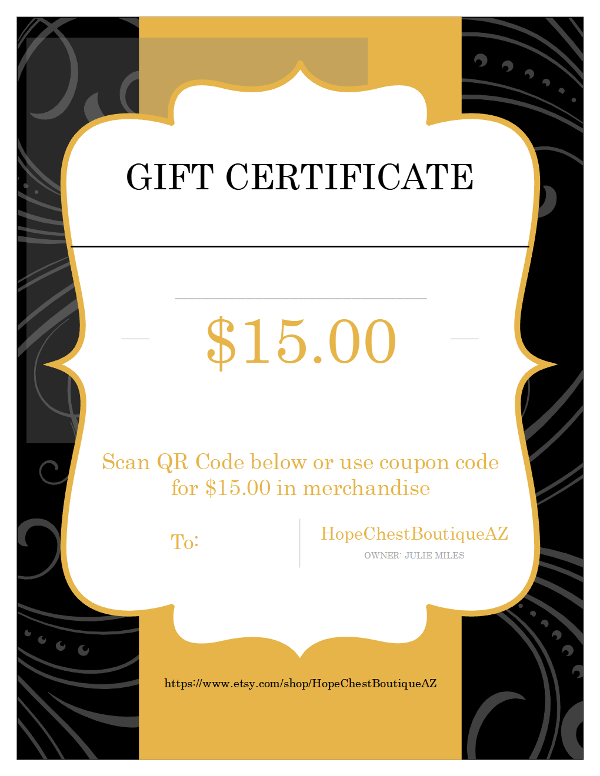 Categories: Giveaways
Tags: Etsy Gift Card
---