January 10, 2018 03:10 PM Posted by juliannadouglas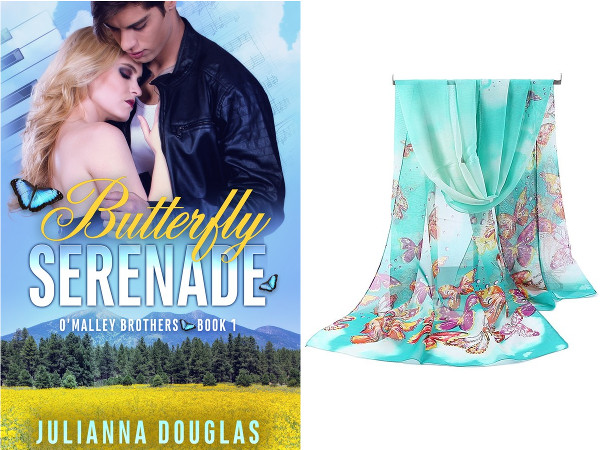 This month is the first bookaversary of Butterfly Serenade. To celebrate, I'm offering weekly giveaways for a signed print copy of the book with matching swag, as well as a butterfly themed gift. This week's prize is a beautiful butterfly scarf. It measures 150 cm x 50 cm (approx. 59" x 19.5") and comes in a blue/green color with bright butterflies in shades of pink, orange, and yellow.
Use the Rafflecopter widget below to enter for your chance to win. Good luck!
Note: Due to the high cost of shipping overseas, if the winner is outside the US, they will receive an ebook copy of the book along with the gift and swag.
Tags: Butterfly Serenade
---