January 17, 2021 06:14 PM Posted by juliannadouglas
After being an avid reader all my life, in 2008, I decided to start reviewing books, as well. That's when I joined GoodReads and founded my review website, The Hope Chest Reviews. Since becoming a published author, I haven't stopped writing reviews of the books I read for pleasure, in part, because I'm now more aware than ever just how important reviews can be to an author in helping readers discover them.
| | |
| --- | --- |
| Ever since I started my review site, I've had an annual tradition of posting my Best of the Year list to highlight all the very best books I read the previous year. As in past years, I have an eclectic group of books on it from a wide variety of genres. Since I'm a romance writer and long-time romance reader, my focus is mostly on romance, but I also have a nice selection of other books, including fantasy, science fiction, YA, children's, historical fiction, memoirs, and non-fiction. I'm a pretty slow reader, so I rarely have time to read books when they're released, although sometimes I do. That being the case, I compile the list from the books I read during the previous year. This makes for a well-rounded list of brand new books, mixed with older ones, and a little bit of everything in between. I read nearly seventy books and novellas in 2020, and a little over half of them made it to my keeper shelf, meaning that they earned 4.5 to 5 stars from me. | |
These are the books that make my "Best of …" lists in the individual genres. I've also nominate books in a wide variety of other categories, including best characters, best quotes, and best covers. I hope you'll check out my full list and perhaps find your next great read.

In honor of posting my list, I'm hosting a different sort of giveaway. I've been doing this for a few years now, and it has, thus far, been pretty popular, so I'm making it a new annual tradition on my author blog. If you remember those old Choose Your Own Adventure books, then this is very similar. In this giveaway, you, the reader, will get the opportunity to choose the book you want to win. It can be any book from my 2020 Best of the Year Reading List. Some of them, I previously nominated as my Book of the Month, so you could have a second chance to win another copy or pick a different book altogether.
The winner may choose one book from the following:

Any book written by Gaelen Foley, my Author of the Year winner.
Any book written by Jim Butcher, my Author of the Year runner-up.
Any specific book from my 2020 Best of the Year Reading List. (You can check out the complete list on my review website or for a quick reference click through to my 2020 Best of the Year Pinterest board.) There are 47 books in all to pick from.

Choose the book you'd most like to own and enter the Rafflecopter giveaway below for a chance to win a copy for your library.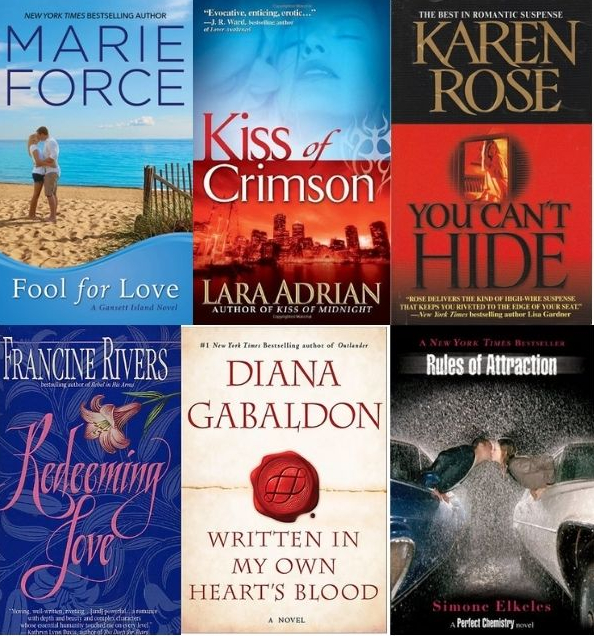 Giveaway
If you would like to win a copy of one of the books from my list to see how wonderful it is for yourself, just enter the Rafflecopter giveaway below. One lucky winner will receive their choice of an eBook or print copy of the book. If the winner chooses an eBook, I will gift it to them via the eBook retailer of their choice (Amazon or B & N), depending on availability. If the winner chooses a print copy, I will have it mailed directly to them via Amazon. Good luck!
International Entrants: You are welcome to enter my contest, but please note that not all eBooks are available in all countries due to copyright restrictions. If this is the case, Amazon does offer an option to trade for a gift card (I'm not sure about B & N). If you choose print, I can mail it to you via the Amazon website that services your country, pending availability and cost. Otherwise I will mail it to you via U. S. Amazon's standard international shipping, but it may take up to 6-8 weeks to arrive, and I may not have the capability of tracking the package.
Note for All Entrants Regarding Book Availability: Because some of the books on my list are older and possibly out of print, they may not all be available in eBook format. If this is the case and you've chosen one of these books, I will automatically send a print copy.
Also note that if a book is out of print, it may not be readily available everywhere even if you choose print. If you are in the US, in some cases, I may be able to order a used (but nice condition) copy for you, but I may not have the same option for another country. I will make every effort to send you the book you choose, but if I cannot, due to circumstances outside my control, I will let you know and give you the opportunity to choose a different book or receive gift card compensation.
Categories: Giveaways
Tags: Best of the Year, Gaelen Foley, Jim Butcher
---