July 1, 2015 02:57 PM Posted by juliannadouglas
Well, I'm safely back home in Phoenix after spending an exciting week in Las Vegas, attending Romance Novel Convention 2015. This has been my favorite RNCon so far. I can't even begin to tell you how much fun I had there and how many amazing memories I've brought home with me to cherish, but I'm going to try, starting with Day 1.
Our view of the High Roller from the tiny balcony of our hotel room at Harrah's Las Vegas.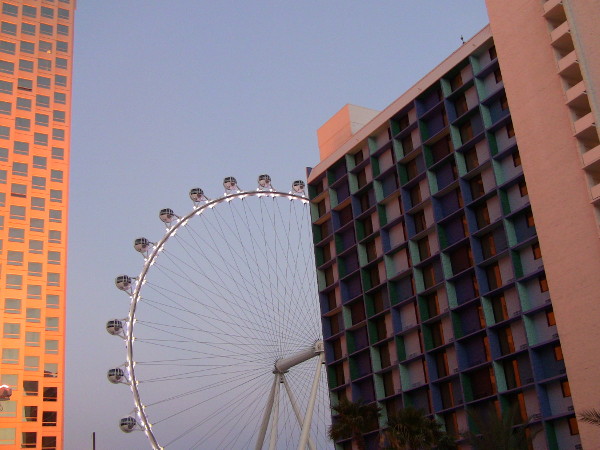 Categories: Events
Tags: Courage Knight, Firefly, Jimmy Thomas, JossiLynn, Michael Newkirk, Natalie Wilson, Paul Gunn, RNCasanovas, Romance Novel Convention, Zack Williams
---