September 16, 2017 06:36 PM Posted by juliannadouglas
I had two five-star reads during the month of August, but only one of them was a romance. Since I write romance, I always favor those over non-romance titles when there's more than one five-star book to choose from for my Book of the Month. It's the final volume of a relatively new trilogy from one of my favorite authors, who coincidentally was also featured last month (yup, she really is that good.:-)). This trilogy is a family saga that's reminiscent of the old nighttime soaps from the 1980s, which the author admits inspired her writing of it. During my teen years, I was a big fan of those sudsers, so I've been entranced by the series since the first book was released two years ago. Now it's complete, and while it almost seems too soon to let go, it was a great ending that warmed my heart.
Categories: Book of the Month, Giveaways
Tags: J. R. Ward
---
September 15, 2017 10:51 PM Posted by juliannadouglas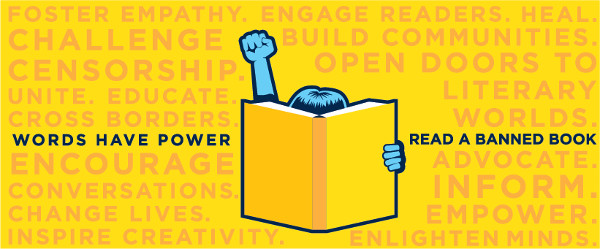 Are you a rebel reader? I know I certainly am. I read whatever I choose to read and don't really care much what others think of my reading choices. Not every book is going to be for every reader. We all have different tastes, interests, and preferences when it comes to reading, so while I will give you my opinions of the books I read via my reviews, I would never presume to tell others what they can – or can't – read. Yet that's exactly what happens when a person decides to challenge a book. It's a form of censorship that's stating that not only is this book not right for that individual but that they believe it isn't right for anyone. And that's just wrong! Every individual should have the opportunity to choose for themselves what books are right for them to read, or in the case of minors, each individual parent should have the right to choose what's best for their children to read. But it's my fervent belief that no one should have the right to choose for anyone else or another person's kids. That's why, each year, I support the American Library Association's annual Banned Books Week, which seeks to raise awareness of the issues surrounding the challenging and in some cases, outright banning, of books.
---