March 21, 2020 02:58 PM Posted by juliannadouglas
Since my winner for this giveaway last month was outside the US, I still have this lovely butterfly necklace to offer for my second giveaway this month. The chain measures approx. 26" long, while the butterfly pendant is about 1 3/4" wide. It's decorated with pretty peach faux coral inlays on the wings and faux gemstones. In addition, the winner will receive an eBook copy of my book Butterfly Serenade.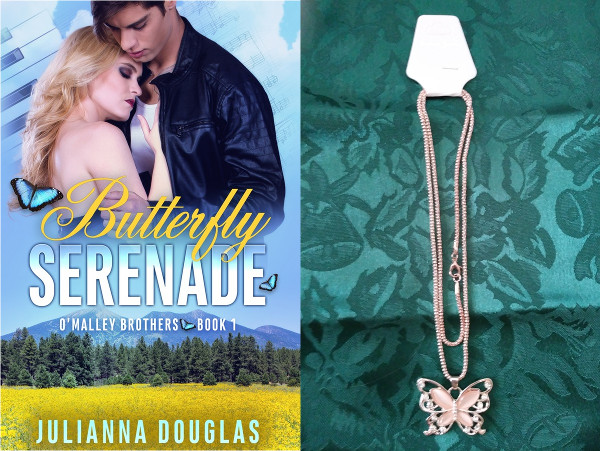 Categories: Giveaways
Tags: Butterfly Serenade
---
March 21, 2020 02:50 PM Posted by juliannadouglas
Out of the four novels, one graphic novel, and one novella I read in February, all were good reads, but none made it to that all-important five-star mark for me to feature it as my Book of the Month. I'm pretty sure this is the first time this has ever happened, since I started this monthly feature. I only want to pass along books that I deemed perfect reads, so I'm going to do something a little different this month. Rather than giving away a book that you can read, I'm going to give away another kind of book while introducing you to one of my favorite, non-reading-related hobbies – coloring.
Categories: Book of the Month, Giveaways
Tags: Marjorie Sarnat
---