June 14, 2020 03:14 PM Posted by juliannadouglas
This month, for my second giveaway, I'm offering a removable wall décor sticker that says, "Love isn't finding someone you can live with. It's finding someone you can't live without." In addition, the winner will receive an eBook copy of any one of my books, winner's choice.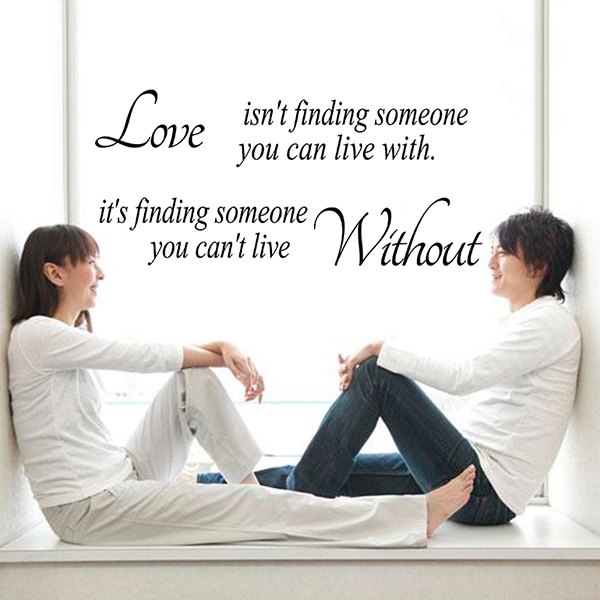 Categories: Giveaways
Tags: Butterfly Serenade, Heart of the Season, Hearts Ignite in the Desert, His Heart's Desire, The Key to Her Heart
---
June 14, 2020 03:08 PM Posted by juliannadouglas
May was another good reading month for me with lots of four and four-and-a half star reads, but only one book rose to the top and received the five stars necessary to earn Book of the Month status from me. Written by one of my favorite authors, it's the second book the series that introduced her to me. I featured the first book of this same series a couple of months ago, and this one was another awesome re-read. I just adore the entire Knight clan and this book has long been one of my favorites in the series. It's the story of two lonely souls finding comfort and understanding in each other's arms, while fighting the forces of evil who want to destroy, not only their burgeoning love, but also the lives of others. This book has a little something for everyone: heart-pounding action and suspense, spy intrigue, a rich and detailed historical setting, and best of all, swoon-worthy romance.
Categories: Book of the Month, Giveaways
Tags: Gaelen Foley
---