June 15, 2019 03:02 PM Posted by juliannadouglas
This month, for my second giveaway, I'm offering a pretty black lace butterfly choker with black bead accents. This delicate necklace will be a lovely fashion accessory for your wardrobe. In addition, the winner will also receive an eBook copy of my book Butterfly Serenade.

Use the Rafflecopter widget below to enter for your chance to win. Good luck!
Categories: Giveaways
Tags: Butterfly Serenade
---
June 14, 2019 10:39 PM Posted by juliannadouglas
My May reading was kind of hit and miss. Most of what I read was quite good, but there were a couple of "meh" stories, too, and only one that I ended up rating five stars. Since that's my main requirement for a book to be featured as my Book of the Month, my choice this time was easy. :-) It's a historical romance by a favorite author of mine who I've showcased before, and it's part of a series -- that, thus far, has been a clean sweep of perfection -- about four friends who form a book club, reading popular and sometime salacious stories. The ladies book choices always parallel events in the story, and in this one, they're reading a fictional ghost story that mirrors the mystery of a ghostly intruder who is robbing and murdering aristocratic women. Our heroine who has a major crush on our hero, who is a Bow Street Runner, concocts a story about hearing a ghost outside her bedroom window, leading to her father hiring him to protect her. But soon the threat turns real, placing her life in imminent danger, while this couple fall madly in love and must buck society's rules to be together. It's a sweet, emotional, and lightly mysterious story that I hope you'll enjoy as much as I did.
Categories: Book of the Month, Giveaways
Tags: Jacquie D'Alessandro
---
June 10, 2019 12:19 PM Posted by juliannadouglas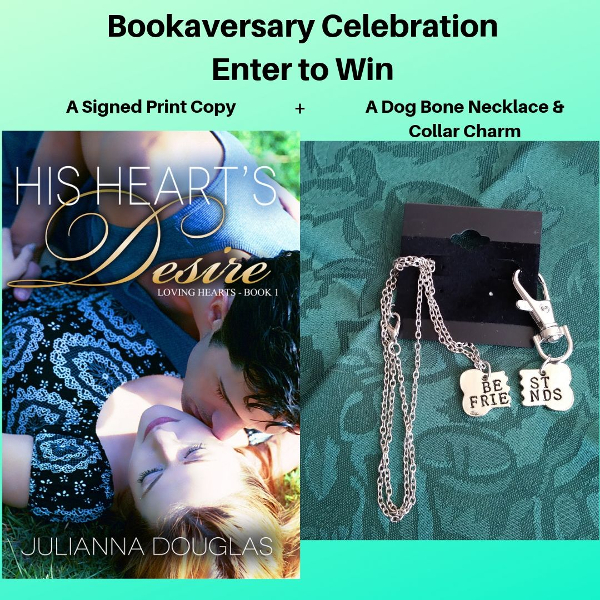 Tags: His Heart's Desire
---
June 3, 2019 12:41 PM Posted by juliannadouglas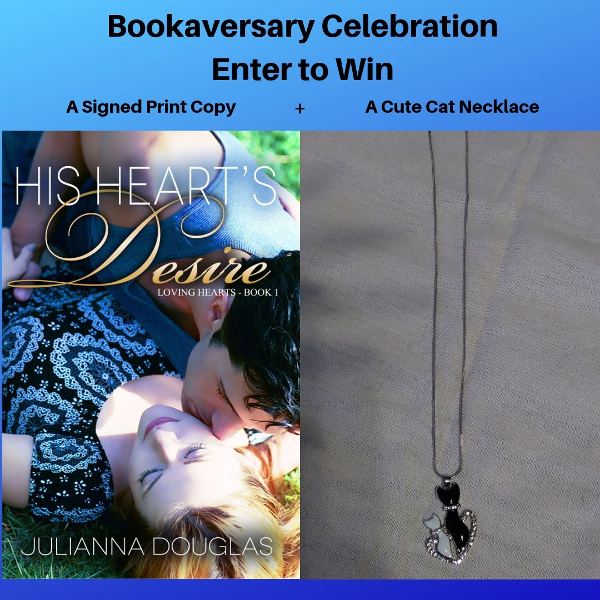 Tags: His Heart's Desire
---