August 15, 2020 07:17 PM Posted by juliannadouglas
This month for my second giveaway, I'm offering a set of twelve beautiful 3-D butterflies that can be used as either magnets or wall stickers and are sure to brighten any room. In addition, the winner will receive an eBook copy of my book Butterfly Serenade.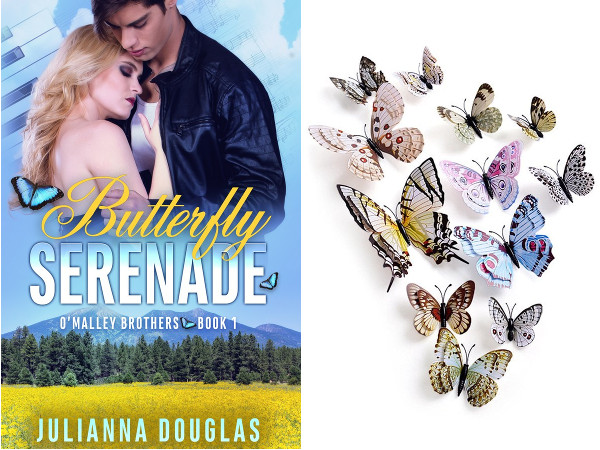 Categories: Giveaways
Tags: Butterfly Serenade
---
August 15, 2020 07:08 PM Posted by juliannadouglas
For the month of July, I read only one romance that I rated the five-stars necessary to receive the honor being named Book of the Month. It's an inspirational that has been held up as the gold standard, not only for this sub-genre but for the romance genre as a whole and has come to be regarded as something of a classic. It actually was a reread for me and I'm happy to report that I loved it every bit as much now as I did upon first reading it about twenty-five years ago, so it has definitely held up to the test of time as well. The book was inspired by the biblical story of Hosea and Gomer, and is set against the backdrop of California during the gold rush days. It tells the story of a young woman who was sold into prostitution as a child and hasn't known any other life since, nor does she believe in love. However, a simple but kind farmer who falls in love with her at first sight and feels like God is telling him that this is the woman who is meant for him sets out to change her mind, a process that takes a lot of patience and persistence over the course of four years time.
Categories: Book of the Month, Giveaways
Tags: Francine Rivers
---