July 15, 2020 07:38 PM Posted by juliannadouglas
Since my winner for this giveaway last month was outside the US, I still have this fun prize to offer for my second giveaway this month. It's a removable wall décor sticker that says, "Love isn't finding someone you can live with. It's finding someone you can't live without." In addition, the winner will receive an eBook copy of any one of my books, winner's choice.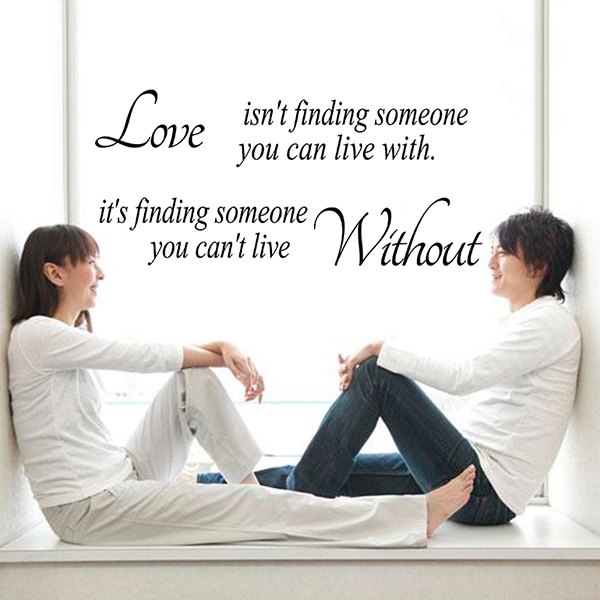 Categories: Giveaways
Tags: Butterfly Serenade, Heart of the Season, Hearts Ignite in the Desert, His Heart's Desire, The Key to Her Heart
---
July 15, 2020 07:30 PM Posted by juliannadouglas
With regards to quantity, I didn't read many books during the month of June, mainly because I was reading an epic novel that took this slow reader most of the month to complete. However, it was an excellent book that ended up being my favorite five-star read of the month. Although now six years old, it's the most recent book in this equally epic series that follows star-crossed lovers Jamie and Claire. I know now that I've mentioned their names, it will obvious to most exactly what series I'm talking about, and it's been a favorite of mine for over twenty-five years. Much like Jamie and Claire's love for each other, my love for them and this series is just as strong now as it was when I first picked up the inaugural volume of the series all those years ago, and I don't anticipate that I'll ever get tired of it. I'm always eager to see what happens next, which is why I simply couldn't put this or any other book of the series down.
Categories: Book of the Month, Giveaways
Tags: Diana Gabaldon
---