February 19, 2020 12:44 PM Posted by juliannadouglas
This month, for my second giveaway, I'm offering a lovely butterfly necklace. The chain measures approx. 26" long, while the butterfly pendant is about 1 3/4" wide. It's decorated with pretty peach faux coral inlays on the wings and faux gemstones. In addition, the winner will recieve an eBook copy of my book Butterfly Serenade.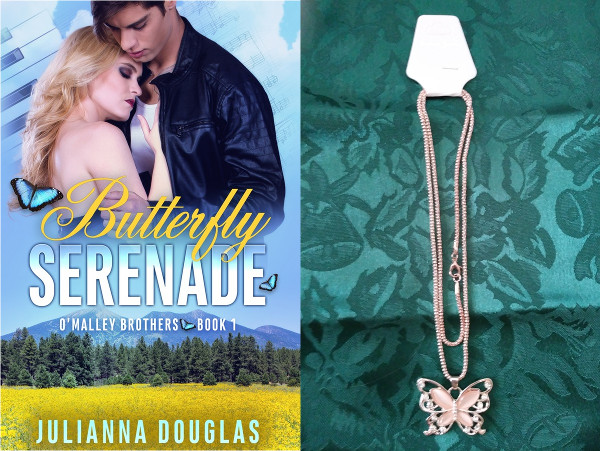 Categories: Giveaways
Tags: Butterfly Serenade
---
February 19, 2020 12:36 PM Posted by juliannadouglas
I don't know that I've ever featured the same author two months in a row for my Book of the Month, but such is the case this time around. Out of the five novels and two short stories I read in January, only one hit that all-important five-star rating to become my Book of the Month, but it was a totally awesome romantic suspense story that was an absolute pleasure to read. In this one, we have psychiatrist Tess Ciccotelli whose patients begin committing suicide. It's pretty obvious to police detective Aidan Reagan right away that they were deliberately driven over the edge, and it looks like Tess is the one who did it. Tess isn't exactly loved by the police department, so at first, Aidan is all too eager to nail her to the wall. But as more evidence comes to light, he realizes that she couldn't possibly have done it, and the more he gets to know her, he finds that he actually likes her. When they discover that her apartment is being surveilled, he offers her a safe place to stay, which makes things really heat up between them. In the meantime, the bodies keep piling up, and neither the cops nor Tess have any idea who hates her so much that they would go to such lengths to ruin her life.
Categories: Book of the Month, Giveaways
Tags: Karen Rose
---