Latest Releases
Pre-Order Now
Releases 8/29/19
July 14, 2019 03:18 PM Posted by juliannadouglas
This month, for my second giveaway, I'm offering a pretty bracelet watch. It has a white suede leather-type band with an adjustable clasp, and on either side of the watch face there are three charms, the word, "Love," an infinity knot, and a pair of infinity hearts. In addition, each winner may also choose an eBook copy of any one of my books: His Heart's Desire, Heart of the Season, The Key to Her Heart, or Butterfly Serenade.

Use the Rafflecopter widget below to enter for your chance to win. Good luck!
Categories: Giveaways
Tags: Butterfly Serenade, Heart of the Season, His Heart's Desire, The Key to Her Heart
---
July 14, 2019 03:08 PM Posted by juliannadouglas
June was a so-so reading month for me. Out of the six books and novellas I read during the month, only half rated four stars or higher, and out of those three, only one received that all-important five-star rating to be in the running for Book of the Month. It's the companion guide to one of my all-time favorite romance series, one that has been very popular over the years since its publication. I found this to be a very informative book that gives readers all sorts of insights and background that you don't get merely from reading the novels and which can help to enhance the reading experience.
Categories: Book of the Month, Giveaways
Tags: Stephenie Meyer, Twilight
---
June 24, 2019 12:02 PM Posted by juliannadouglas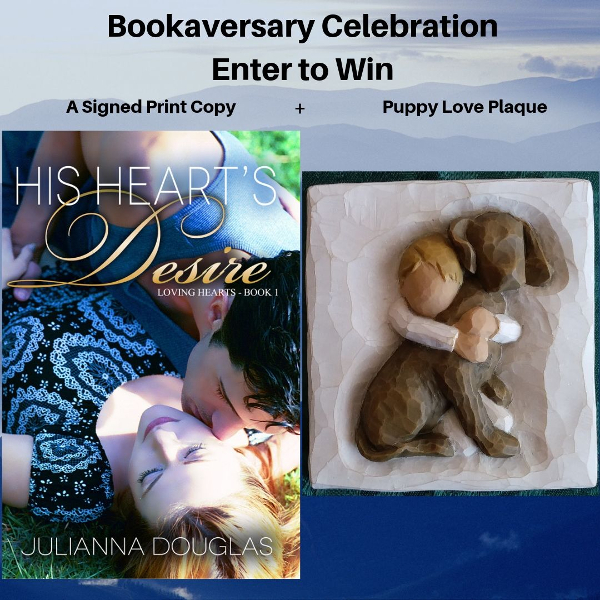 Tags: His Heart's Desire
---