Latest Releases
January 17, 2018 04:14 PM Posted by juliannadouglas
Warning: Language

As writers, I think we often borrow inspiration from various creative sources, such as other books, television shows, movies, photographs, works of art, etc. In the case of Butterfly Serenade, the thing that created the initial spark for the story was my reading of Debra Anastasia's Poughkeepsie. In her book, there is a scene in which one of the female leads strips naked and dances seductively and with abandon for her hero. However, he doesn't make love to her in that particular moment, and instead, helps her get dressed afterward. It was a sweet scene that stuck with me and gradually began to take on a different, and somewhat darker, form in my mind's eye.
Categories: The Story Behind the Story, Writing
Tags: Butterfly Serenade
---
January 17, 2018 03:36 PM Posted by juliannadouglas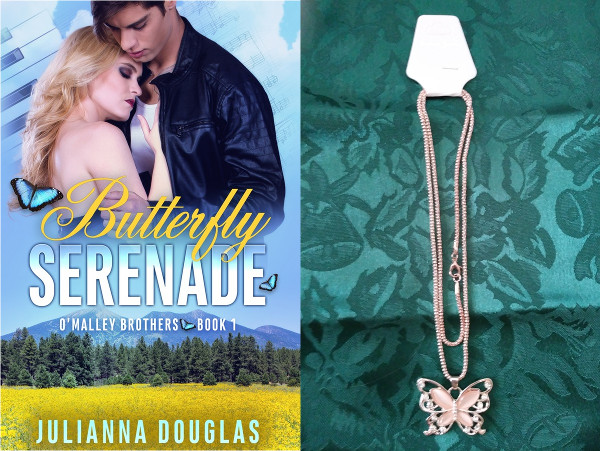 Tags: Butterfly Serenade
---
January 15, 2018 04:22 PM Posted by juliannadouglas
Long before becoming a writer I was an avid reader, and in 2008, I decided to start reviewing books, as well. That's when I founded my review website, The Hope Chest Reviews. Since becoming a published author, I haven't stopped writing reviews of the books I read for pleasure, in part because I'm now more aware than ever just how important reviews can be to a author in helping readers discover them. That's why I stubbornly insist upon keeping this up indefinitely, despite the extra time it takes.

Ever since I started my review site, I've followed the annual tradition of posting my Best of the Year list to highlight all the very best books I read the previous year. Once again, I have an eclectic group of books from a wide variety of genres.
Categories: Giveaways
Tags: Best of the Year, J. R. Ward, Jessica Bird, Lisa Kleypas
---